PRODUCTS

Wire Grip and Splices

Wire Grip Characteristics
Reliability

Our material for Wire Grip has a strength capable of more than steel strands in order to hold themselves. In addition, our grip is designed to hold them in the consideration of extra safety factor comparing with maximum breaking loads.
Anti-Corrosion

Either coating by Zinc-Aluminum or zinc is applied according to the coating on the steel stands to be gripped at site, in order to sustain the same corrosion protection as steel strands.
Workability

Easy and prompt wrapping work on the strands is possible by hand.
Durability

Even after applying the grip for years, strands being still connected, as gripping capability remain same as when it is applied to strands.
Appearance

Our grip looks like a well unified with steel stands, the appearance of which is very much smooth and safe to handle without any edgy pointing wires and any clamps with nuts an bolts.
Power-Telecommunication Application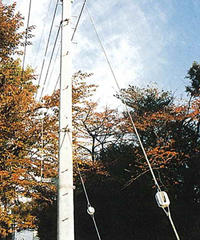 Our wire grip is used for anchoring and connecting the steel strands, supporting utility pole, and messenger wire for cables. In addition, unlike an ordinary iron wire and metal clip used to anchor, wire grip will not get loose and not need readjustment for tightening in maintenance for years.
Falling Rock Protection Application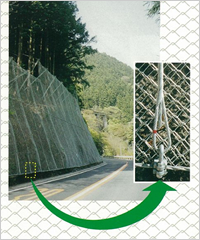 Our wire grip is applied for anchoring wire rope for falling rock protection. Breaking load of our grip is designed higher than that of wire rope in order to hold themselves. Our wire grip will not get loose and require no readjustment for tightening in the management of maintenance.
Agricultural Application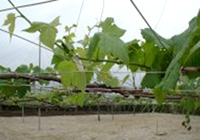 Easy and simple wrapping for anyone will get finished smooth and beautiful so soon. After the wrapping, no slippage and loosening of wire grip will get no readjustment required for tightening.